Christiana Figueres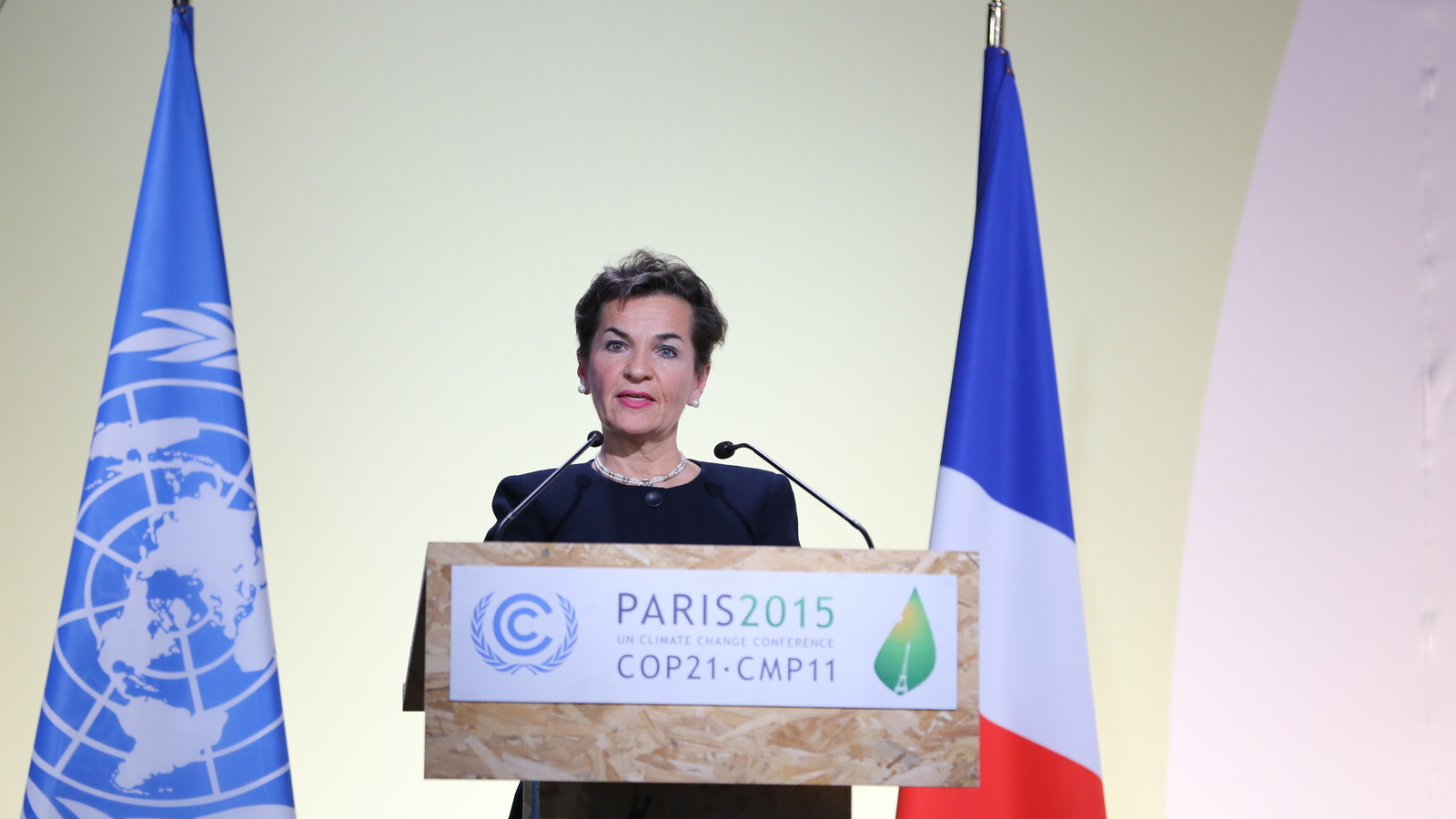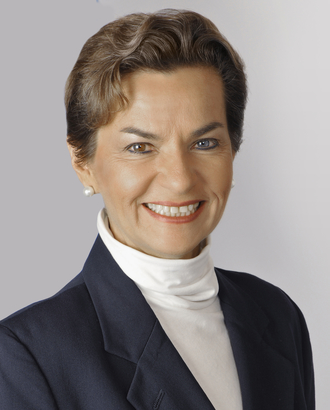 Christiana Figueres
Doctor of Humane Letters
Your diplomacy has brought people and nations together to address one of the most important issues of our time—climate change. Building bridges instead of borders, you have led countries to action, helping forge international accords to ensure the health and survival of future generations on this planet. Global citizen, skilled leader: Yale is honored to award you this Doctor of Humane Letters degree.
CHRISTIANA FIGUERES is a key leader in the worldwide effort to address climate change. As executive secretary of the United Nations Framework Convention on Climate Change, she worked across national boundaries and competing interests to galvanize nearly two hundred countries as parties to the Paris Agreement. Today she remains an energetic advocate for environmental and social activism, calling citizens around the world to action through her Global Optimism initiative and a new book, The Future We Choose: Surviving the Climate Crisis.
Figueres's passion for environmental causes was spurred early in life by the fragile biodiversity of her home country of Costa Rica—and by her family's role in fostering sustainable development there. Her parents took the young Figueres to visit a national park, where she marveled at the tiny golden toad, a species that is now extinct. Her father, José Figueres Ferrer, served three times as the country's president and is known as the founder of modern Costa Rica.  Figueres attended Swarthmore College, where she majored in sociology and anthropology, and the London School of Economics, from which she received a master's degree in social anthropology.
Long before her tenure with the United Nations vaulted her into the public eye, Figueres began forging her own style of collaborative diplomacy. She spent a post-graduate year creating an indigenous language literacy textbook for use by Costa Rica's Ministry of Education and later moved to Germany to serve as minister counselor in the Costa Rican embassy in Bonn. By the 1990s she was working as a consultant and climate negotiator in Latin America, helping to spearhead clean development practices across the region. In 1995 she founded the Center for Sustainable Development in the Americas, a non-profit devoted to promoting Latin America's role in the U.N. Framework Convention on Climate Change (UNFCCC).
"As we enter the most consequential decade of human history, may you have the vision to see the high road, the courage to step up, and the commitment to pursue."
Figueres began the first of two terms at the helm of the UNFCCC in 2010, determined to achieve a consensus that many believed impossible after the failed Copenhagen negotiations of 2009. Over the next six years, she brought together national and local governments, corporations, activists, financial institutions, communities of faith, think tanks, and non-governmental organizations to arrive at the Paris Agreement—adopted in 2015 and ratified in 2016—in which 195 sovereign nations agreed on a path to limit future global warming to less than 2° Celsius over pre-industrial levels, while striving for 1.5° Celsius.
Named one of Foreign Policy magazine's Global Thinkers in 2015, Figueres was awarded the French Légion d'Honneur and the Netherlands' Order of Orange-Nassau (both in 2016) and has received seven honorary degrees. She is co-host of the podcast "Outrage and Optimism" and convenes the global climate-action campaign Mission 2020. She has lectured at Yale, among many other universities, and served on the Yale World Fellows selection committee from 2003 to 2006.
Figueres, who lives in Costa Rica, has two young adult daughters, Naima and Yihana—the latter a Yale alumna.