Ming Cho Lee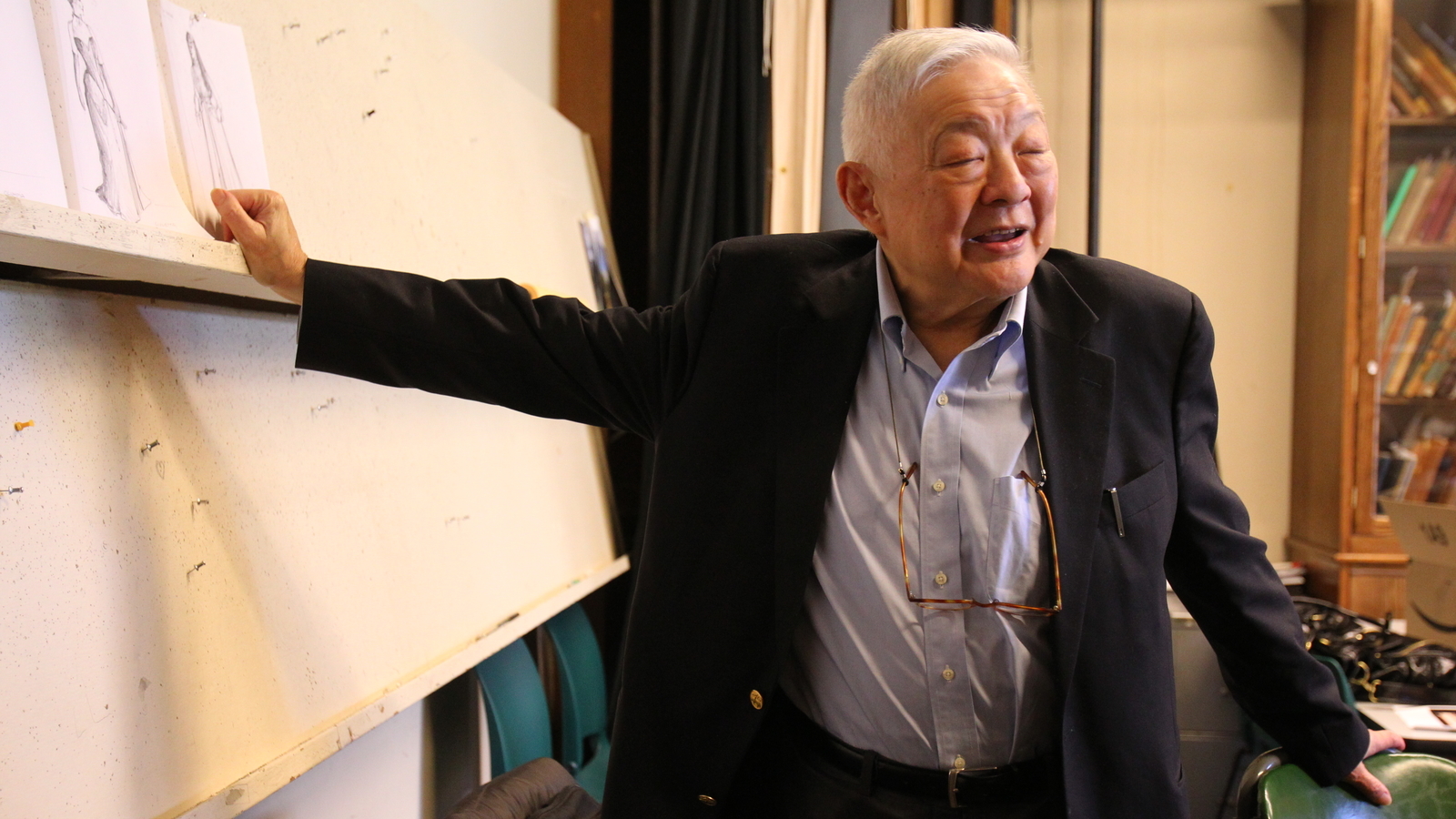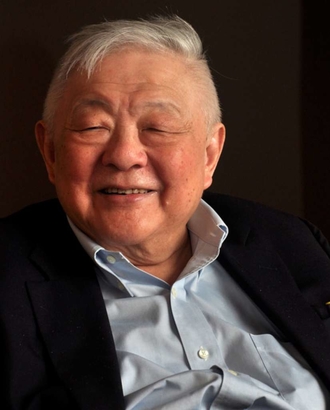 Ming Cho Lee
Doctor of Fine Arts
You have set the world on stage, and your influence circles the globe. Your classroom is legendary: with insight and humility, you inspired thousands of Yale students to create new vistas of art and meaning. Generous teacher, visionary artist: for helping us see, feel, and understand the great drama of human life anew, we are delighted to confer on you this Doctor of Fine Arts degree.
MING CHO LEE, the celebrated set designer and longtime Yale faculty member, is known for his monumental influence on the theatrical arts worldwide. The Donald M. Oenslager Professor in the Practice Emeritus, he taught at Yale School of Drama for nearly half a century, shaping the artistry of generations of students—many of whom are now creative leaders in their own right.
Born in Shanghai in 1930, Lee was raised by his father, Tsufa F. Lee—a member of the Yale College Class of 1919—after his parents divorced when Lee was six years old. During weekend visits, Lee's mother brought him to art galleries, inspiring in her son an interest in Chinese painting. Lee studied with a prominent landscape artist and eventually enrolled at Occidental College in Los Angeles, where he studied art and speech and earned his bachelor's degree in 1953.
After a year studying design at the University of California, Los Angeles, Lee moved to New York City, where he apprenticed with set designers including Jo Mielziner and Boris Aronson. He designed his first set for a Broadway play, The Moon Besieged, in 1962 and spent ten years as the principal designer for the New York Shakespeare Festival. Over the ensuing fifty-plus years of his career, he designed more than three hundred productions on and off Broadway, at the Metropolitan Opera, for major dance companies, and at regional theaters including the Mark Taper Forum in Los Angeles and the Guthrie Theater in Minneapolis. He has been honored with an Obie Award for Lifetime Achievement (1995), induction into the American Theater Hall of Fame (1998), the National Medal of Arts (2003), and a Special Tony Award for Lifetime Achievement (2013).
"You've got to start with a line. Everything begins with a line. You have to start the line strong, and you should know where you are going, too."
Yet Lee's legacy as an educator is just as profound as his more public accolades. A brilliant and dedicated teacher, he left his imprint on thousands of Yale alumni: more than five hundred designers, several hundred directors, and countless stage managers, playwrights, and actors. Known for his emphasis on context—from characters to casting—Lee, according to Yale School of Drama Dean James Bundy, "doesn't just teach people how to design, he teaches them how to think, how to read, how to observe people and characters, how to critique, how to argue, and ultimately how to encourage each other." Many alumni hold vivid memories of the weekend-long design portfolio reviews dubbed "Ming's clambake," a rite of passage in which Lee introduced graduating students to the professional design community.
Lee, who has received previous honorary degrees from Kenyon College, North Carolina School of the Arts, Parsons School of Design, Taipei National University of the Arts, Williams College, and his undergraduate alma mater, Occidental College, is the subject of Ming Cho Lee: A Life in Design, by Arnold Aronson (TCG Books 2014). At Yale Commencement 2019 he served as the Corporation marshal, an honor reserved for distinguished faculty emeriti. He and his wife, Elizabeth (Betsy) Lee, have three sons: Richard, David, and Christopher.